International Air Freight
New Zealand
New Zealand Air Freight Specialists
35 Years Experience, All Day, Every day, 24/7
One Of Australia's Most Experienced Air Freight Companies


Air Freight Services to New Zealand from CargoMaster will help you save time and money!
In the intricate web of global connectivity, CargoMaster's International Air Freight services emerge as a pivotal thread that interlaces Australia with the captivating landscapes of New Zealand. This narrative embarks on a journey to illuminate the paramount role of CargoMaster in fostering trade and personal transitions, encompassing the movement of goods, human relocation, and the enduring importance of saving time and money along this trans-Pacific route.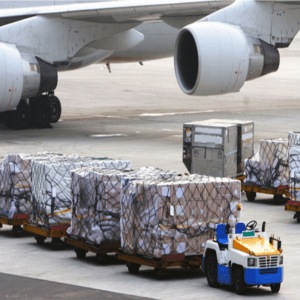 Exporting from Australia to New Zealand encompasses a rich tapestry of air freight commodities, adroitly coordinated by CargoMaster. From mine site spare parts and construction machinery to medical equipment, electronics, heavy machinery spare parts, ships' spares, shop fittings, and tiles, CargoMaster orchestrates the seamless uplift of these goods. This comprehensive range showcases CargoMaster's commitment to serving diverse industries, harmoniously intertwining substantial time and financial savings for businesses engaged in trade.
Beyond goods, CargoMaster's reach extends to people as well. Australians relocating from Australia to New Zealand and New Zealand citizens returning to their homeland with luggage and household items benefit from CargoMaster's expertise in air freight. The complex logistics of personal relocation are deftly managed by CargoMaster, further accentuating the significance of saving time and money for individuals and families embarking on this transformative journey.
The symbiotic relationship extends further, with New Zealand importing from Australia. As CargoMaster optimizes the movement of goods, New Zealand's cities and towns thrive. Wellington, Auckland, and Christchurch stand as key beneficiaries of CargoMaster's operations. Wellington, the pulsating capital, flourishes as a center of governance and commerce. Auckland, a vibrant metropolis, encompasses tourism, services, and manufacturing. Christchurch, nestled on the South Island, boasts prowess in agriculture and manufacturing. CargoMaster's contributions to these cities not only expedite trade but also invigorate local economies, vividly reflecting the essence of saving time and money.
Throughout this journey, the chorus of saving time and money resounds resolutely. CargoMaster's adeptness in air freight minimizes delays and disruptions, ensuring the swift and secure delivery of goods, personal belongings, and household items. The far-reaching implications of streamlined logistics lead to quantifiable cost savings, amplifying the financial and emotional wellbeing of businesses and individuals alike.
CargoMaster's International Air Freight services symbolize the conduit that harmonizes Australia and New Zealand's flourishing domains. With an all-encompassing approach to air freight, CargoMaster serves industries and individuals alike, facilitating a seamless and efficient journey. The major cities of Wellington, Auckland, and Christchurch flourish under the umbrella of CargoMaster's seamless operations, nurturing resilient trade relationships. Amidst it all, the enduring theme of saving time and money underscores the paramount importance of CargoMaster's role in fortifying the bonds between these two nations. Contact one of our specialists by dialing 1300 767 136 right away to discuss the advantages of our air freight solutions.

Types of Air Freight Services Available
Air Freight Charter: CargoMaster specializes in delivering air freight charter services, meeting your urgent demands from and to any New Zealand location with a runway. Experience the top service we have to offer. Our air freight charter is the ideal choice if you need to transport precious cargo that requires increased security, time-sensitive shipments, big, bulky items, fragile cargo that requires particular treatment, or important delivery dates. CargoMaster supports New Zealand government departments, local governments, enterprises, and private companies with a wide range of aircraft readily available throughout the country. CargoMaster has helped with the supply of crucial commodities to natural disaster sites. We handle all forms of freight with the highest efficiency, from pallets of priceless cargo to boxes of paperwork!
Same Day Air Freight: CargoMaster recognizes the value of prompt delivery, and our same-day air freight services are created to satisfy your pressing needs. Larger pieces might not be accepted because passenger planes carry most same-day air freight. Smaller items are often uplifted for same-day service by narrow body aircraft with strict size and weight restrictions. For areas and remote centers without airports or runways, dedicated road vehicles are frequently employed to ensure seamless transit. Pieces typically have to weigh 50 kg or less to qualify for same-day air freight. For more information on our dependable and effective same-day air freight services to New Zealand, get in touch with CargoMaster.
Overnight Air Freight: Experience CargoMaster's prompt overnight air freight services, efficiently connecting diverse points within New Zealand. Capitalize on the convenience of our expansive freighter network, accommodating sizable and weighty cargo loads. Particularly on designated routes like Auckland to Wellington and Christchurch, the availability of wide body aircraft ensures the viability of overnight air freight. To guarantee punctuality, we recommend arranging the pickup or depositing of your shipments by 17:00 hrs in major cities, with deliveries typically accomplished by 11:00 hrs the following morning. Notably, Auckland Airport serves as the central domestic air freight hub for overnight consignments spanning New Zealand.
For instance, consider cargo traveling from Wellington to Christchurch. It traverses through Auckland for a direct flight to Christchurch. Similarly, air freight destined for the South Island departs from Wellington, embarking on a freighter service from Auckland to Dunedin. In cases where air freight is required to reach Queenstown from Wellington, the route takes it via Auckland, culminating in an arrival at Queenstown around mid-day. This seamless orchestration ensures the timely and efficient movement of goods across New Zealand's expanse.
Discover how quick and effective CargoMaster's air freight services are. To take advantage of our time-saving solutions and guarantee the safe delivery of your priceless cargo, dial 1300 767 136.
Cost Of Air Freight
Understanding Volumetric Weight Calculation for Air Freight
In air freight, charges are based on the actual weight of the goods or the volumetric weight, whichever is greater. This means that even if a ton of feathers weighs the same as a ton of bricks, the feathers would occupy more space in the cargo hold and be charged based on their volumetric weight. Calculating the volumetric weight of your shipment is simple:
Volumetric Weight Formula: Length x Width x Height x 200
By applying the above formula, you can determine the volumetric weight of your cargo. The charges will be calculated based on whichever weight is greater—either the volumetric weight or the actual weight of the goods.
Preparing Air Freight
Ensuring Smooth and Secure Air Freight with CargoMaster
Properly preparing your air freight before submitting it for transportation is vital to guarantee a seamless and secure journey with CargoMaster. To facilitate efficient handling and protect your cargo from damage, it is crucial to have a clear understanding of the type of products you are shipping. Keep the following guidelines in mind to achieve optimal efficiency and maintain the integrity of your air cargo:
Understanding Air Freight Hazards
Avoid inadequate packaging that may result in shifting and punctures.
Insufficient packaging leaves your cargo vulnerable to punctures and other forms of damage.
Protect your contents from compression forces generated during stacking, shocks, vibrations, or tie-down procedures.
Proper packaging must withstand drops and impacts encountered during handling operations.
Recommended Packaging Materials for Air Freight Shipments
Corrugated Fiberboard Boxes
Utilise robust boxes to prevent compression near the edges.
Take into account the potential strength degradation over time, particularly in high-humidity environments.
Consider using single-use packages, as they may not be durable enough for multiple trips.
Wood Packaging for Air Freight
Enhance strength by incorporating interlocking corners and diagonal braces.
Avoid placing fasteners in the end grain of wood to maintain resistance.
Restrict knots to a maximum of 30% of the surface area and refrain from positioning fasteners within knots.
Air Freight Pallets
Select pallets that can accommodate shipments without overhang.
Avoid using damaged pallets or those with protruding fasteners.
Ensure that pallets possess a sufficient floor-bearing load capacity.
By adhering to these guidelines and employing proper cushioning techniques, you can ensure the safety and security of your international shipments when utilizing CargoMaster's air freight services.
Questions Callers Ask Us About Air Freight
What is the price of air freight to New Zealand per kilogram?
The destination, size, and weight of your goods all affect how much air freight will cost per kilogram (kilogram). Get in touch with CargoMaster for a tailored evaluation and affordable air freight cost per kilogram to New Zealand. Your consignment's classification will be examined, and we'll give you the relevant details. Get in touch with us for New Zealand air freight prices.
What kinds of air cargo, CargoMaster, do you deliver to New Zealand?
A wide variety of air freight is handled by CargoMaster for delivery to New Zealand, including machinery, medical supplies, ship spares, mining equipment, pallets, crates, construction equipment, industrial equipment, shop fittings, lights, signage, tiles, and much more. For an estimate on air freight to or from New Zealand, get in touch with us. Contact us for all of your New Zealand air freight requirements.
What types of services does CargoMaster provide to New Zealand?
In order to get goods to New Zealand, CargoMaster offers a wide choice of specialist transportation services. We provide specialized solutions for your air freight requirements to New Zealand and respond to a variety of special needs. For dependable and effective services, rely on CargoMaster. To learn more, get in touch with us right away.
Does CargoMaster provide door-to-door air freight service to New Zealand?
Absolutely! Nearly everywhere in New Zealand can receive our round-the-clock door-to-door or airport-to-airport air cargo services. Take advantage of CargoMaster's seamless transit for convenience. Get in touch with us for the lowest air freight prices to New Zealand.
How frequently are there air cargo flights to New Zealand?
Domestic air freight services to New Zealand run flights all day long to meet the various demands of various cities. Rely on CargoMaster's regular and dependable flight schedules to ensure effective cargo transportation. Call us right away for further details.
Additional Information
Air Freight Company Trusted Partners
Air New Zealand, Qantas Freight, CargoMaster, Toll Priority, DHL, FedEx, Team Global Express
Addition Information (Click the +/- plus/minus symbols to expand/collapse)

Express Air Freight Services
Dial Now: 1300 767 136 Across The Country
Cargomaster Offers Global Door To Door
Air Freight Solutions