International Air Freight Naru
Naru International Air Freight Specialists
35 Years Experience, All Day, Every day, 24/7
One Of Australia's Most Experienced Air Freight Companies


Strengthening Trans-Pacific Ties: CargoMaster's International Air Freight Connecting Australia to Nauru

In the intricate web of global trade and connectivity, CargoMaster's International Air Freight services emerge as a crucial link connecting Australia to the captivating island nation of Nauru. This narrative uncovers the pivotal role of CargoMaster in facilitating trade and personal transitions, encompassing the movement of goods, human relocations, and the abiding significance of saving time and money across this trans-Pacific route.
Exporting from Australia to Nauru encompasses a rich spectrum of air freight commodities, deftly orchestrated by CargoMaster. From mine site spare parts and construction machinery to medical equipment, electronics, heavy machinery spare parts, ships' spares, shop fittings, and tiles, CargoMaster ensures the seamless uplift of these goods. This comprehensive portfolio underscores CargoMaster's dedication to serving diverse industries, harmoniously intertwining substantial time and financial savings for businesses engaged in trade.
Beyond commodities, CargoMaster extends its wings to people as well. Australians relocating from Australia to Nauru and Nauruan citizens returning home with luggage and household items benefit from CargoMaster's expertise in air freight. The complexities of personal relocations are meticulously managed by CargoMaster, accentuating the significance of saving time and money for individuals and families embarking on this significant journey.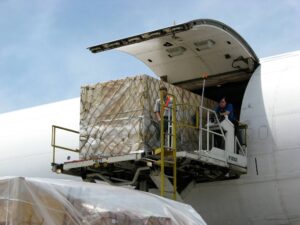 This mutual relationship extends further, with Nauru importing from Australia. As CargoMaster optimises the movement of goods, Nauru's towns and cities flourish. Nauru's main airport, Nauru International Airport, stands as a pivotal hub, reaping the benefits of CargoMaster's operations. The strategic contributions expedite trade, stimulate local economies, and accentuate the essence of saving time and money.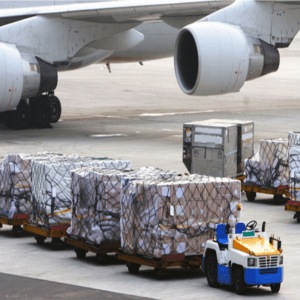 Throughout this journey, the theme of saving time and money resounds resolutely. CargoMaster's adeptness in air freight minimises delays and disruptions, ensuring swift delivery of goods, personal belongings, and household items. The far-reaching implications of streamlined logistics lead to quantifiable cost savings, amplifying the financial and emotional wellbeing of businesses and individuals alike.
CargoMaster's International Air Freight services epitomise the conduit that binds Australia and Nauru's realms together. Through tailored solutions, same day dispatch, and overnight services, we enable seamless transportation, bolster connectivity, and optimise resource utilisation. This interplay, characterised by the twin concepts of saving time and money, underscores CargoMaster's pivotal role in fortifying trade relationships and fostering logistical excellence.
Types of Air Freight Services Available
Air Freight Charter: Immerse yourself in the realm of premium air freight charter services brought to you by CargoMaster. Tailored with precision, our services cater to your urgent requirements from and to any Nauru location equipped with a runway. Our air freight charter stands poised to address a comprehensive spectrum of demands, ranging from safeguarding valuable cargo that demands heightened security to accommodating time-sensitive shipments, unwieldy and substantial items, the delicate handling of sensitive cargo, and the fulfillment of mission-critical delivery deadlines. Leveraging our diverse fleet of aircraft that spans the nation, CargoMaster's impact reverberates from facilitating the delivery of crucial supplies to disaster-stricken sites to extending our assistance to a myriad of entities in Nauru, encompassing government agencies, local authorities, businesses, and private enterprises. Irrespective of your cargo's proportions or characteristics, rest assured that we meticulously oversee each facet of its journey with an unwavering commitment to both care and efficiency!
Same Day Air Freight: Instantaneous Delivery within Grasp through Same Day Air Freight! We, at CargoMaster, intimately comprehend the urgency attached to swift delivery. As such, our same day air freight services are intricately designed to seamlessly align with your pressing demands. While same day air freight predominantly utilizes passenger aircraft, thereby being an ideal choice for smaller parcels, larger items may be subject to specific size and weight limitations. To guarantee the smooth continuity of transportation, dedicated ground vehicles elegantly navigate regions and remote locations bereft of airports or runways. Generally, same day air freight consignments should ideally weigh no more than 50kg. For dependable and efficient same day air freight services catering to Nauru, we eagerly await your outreach to CargoMaster.
Overnight Air Freight: Evoke the realm of convenience encapsulated by our Overnight Air Freight Services, fostering connectivity to nearly any corner of Nauru. The expansive network of freighters within CargoMaster's arsenal accommodates the transportation of sizable and weighty cargo loads. Notably, specific routes, exemplified by the Sydney to Nauru connection, boast the availability of wide body aircraft tailor-made for overnight air freight operations. To ensure the punctual arrival of your shipments, we recommend ensuring their collection or lodging by 17:00 hrs within major cities. This diligent orchestration ushers in deliveries typically executed by 11:00 hrs the subsequent morning. Anchored at the Guam Airport, our services reverberate as the heart of overnight air freight logistics spanning the Pacific Islands, underscoring the assurance of swift and dependable cargo transportation.
Learn more about the speed and efficiency that come standard with CargoMaster's air freight solutions. Call us at 1300 767 136 to take advantage of our time-saving services and ensure the safe delivery of your priceless goods.
Cost Of Air Freight
Understanding Volumetric Weight Calculation for Air Freight
In air freight, charges are based on the actual weight of the goods or the volumetric weight, whichever is greater. This means that even if a ton of feathers weighs the same as a ton of bricks, the feathers would occupy more space in the cargo hold and be charged based on their volumetric weight. Calculating the volumetric weight of your shipment is simple:
Volumetric Weight Formula: Length x Width x Height x 200
By applying the above formula, you can determine the volumetric weight of your cargo. The charges will be calculated based on whichever weight is greater—either the volumetric weight or the actual weight of the goods.
Preparing Air Freight
Ensuring Smooth and Secure Air Freight with CargoMaster
Properly preparing your air freight before submitting it for transportation is vital to guarantee a seamless and secure journey with CargoMaster. To facilitate efficient handling and protect your cargo from damage, it is crucial to have a clear understanding of the type of products you are shipping. Keep the following guidelines in mind to achieve optimal efficiency and maintain the integrity of your air cargo:
Understanding Air Freight Hazards
Avoid inadequate packaging that may result in shifting and punctures.
Insufficient packaging leaves your cargo vulnerable to punctures and other forms of damage.
Protect your contents from compression forces generated during stacking, shocks, vibrations, or tie-down procedures.
Proper packaging must withstand drops and impacts encountered during handling operations.
Recommended Packaging Materials for Air Freight Shipments
Corrugated Fiberboard Boxes
Utilise robust boxes to prevent compression near the edges.
Take into account the potential strength degradation over time, particularly in high-humidity environments.
Consider using single-use packages, as they may not be durable enough for multiple trips.
Wood Packaging for Air Freight
Enhance strength by incorporating interlocking corners and diagonal braces.
Avoid placing fasteners in the end grain of wood to maintain resistance.
Restrict knots to a maximum of 30% of the surface area and refrain from positioning fasteners within knots.
Air Freight Pallets
Select pallets that can accommodate shipments without overhang.
Avoid using damaged pallets or those with protruding fasteners.
Ensure that pallets possess a sufficient floor-bearing load capacity.
By adhering to these guidelines and employing proper cushioning techniques, you can ensure the safety and security of your international shipments when utilising CargoMaster's air freight services.
Questions Callers Ask Us About Air Freight
How much is air freight to Australia?
The cost of air freight to Australia can vary significantly depending on factors such as the origin, destination, size, weight, and type of cargo. Air freight rates are typically calculated based on the chargeable weight (actual weight or volumetric weight, whichever is greater), and different airlines or freight forwarders may offer different rates. To get an accurate quote, it's best to contact airlines, freight forwarders, or logistics companies directly.
Which is cheaper, air freight or sea freight?
In general, sea freight is often cheaper than air freight for transporting large and heavy shipments or bulk goods over longer distances. However, air freight is generally faster and more suitable for time-sensitive or valuable shipments. The choice between air and sea freight depends on factors such as the nature of the cargo, delivery time requirements, budget, and other logistical considerations.
How long does air freight take from Nauru to Australia?
The duration of air freight from Nauru to Australia can vary based on factors such as the specific routes, flight availability, and any transshipment points. Generally, air freight between Nauru and Australia could take anywhere from a few hours to a day, considering flight connections and logistics.
How long does sea freight take from Australia to Nauru?
Sea freight from Australia to Nauru would involve maritime shipping, and the transit time can vary depending on the shipping route, vessel schedule, and the type of service chosen (e.g., full container load or less-than-container load). Sea freight between Australia and Nauru could take several weeks, considering the time it takes for loading, transit, unloading, and any potential port congestion or weather delays.
Additional Information
Air Freight Company Trusted Partners
Air New Zealand, Qantas Freight, CargoMaster, Toll Priority, DHL, FedEx, Team Global Express
Addition Information (Click the +/- plus/minus symbols to expand/collapse)

Express Air Freight on the Same Day




Dial Now: 1300 767 136 Across the Country




CargoMaster Provides Global Door-to-Door Air Freight Services




Chartered Air Freight Services Accessible Throughout Australia