International Air Freight | CargoMaster™ Services
International air freight serves as the backbone of modern global trade, connecting businesses and consumers across continents with unprecedented speed. While challenges related to sustainability persist, the industry's ability to adapt and respond to changing circumstances demonstrates its vital importance in the ever-changing landscape of international commerce.
Welcome to the site of www.internationalairfreight.com
This site is owned and operated by CargoMaster, a renowned domestic air freight and international air freight forwarder.
CargoMaster offers you many years' experience organising the uplift of urgent international air freight.
All around Australia and to and from all corners of the world!
CargoMaster is a key player in the global realm of international air freight, offering custom-tailored solutions to address the unique requirements of its diverse client base. Whether catering to individuals seeking cargo transport or multinational import/export enterprises in need of streamlined international freight services, CargoMaster's extensive expertise is ready to meet their demands. This proficiency is made possible through a robust logistics network that extends its comprehensive services to encompass over 500 centers worldwide, ensuring dependable and cost-effective solutions for international air freight.

When it comes to export-focused international air freight services, CargoMaster extends its specialisation to include consolidation services for air cargo shipments connecting vital regions such as Europe, the USA, South America, and the Middle East. Notably, these efficient shipping options encompass well-established routes linking major Australian cities, including Sydney and all capital cities. Central to CargoMaster's approach is an unwavering commitment to customer satisfaction, which is evident through expert guidance and support throughout the entire international air freight process. This encompassing service package includes competitive shipping rates, meticulous document preparation and processing, comprehensive freight insurance coverage, and invaluable assistance in navigating Australian Customs regulations. Furthermore, CargoMaster's services extend to cover critical elements such as warehousing, packaging, order deliveries, and essential support in complying with quarantine and regulatory prerequisites.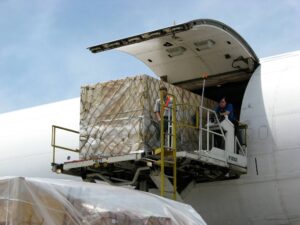 This dedication to delivering excellence also seamlessly extends to import-focused international air freight services. Here, CargoMaster effectively facilitates the import of air freight from a vast network of over 500 centers globally, ensuring a swift and economical solution to connect with major Australian cities. The paramount focus for CargoMaster is on streamlining the import air freight experience, irrespective of the size or urgency of the cargo. This customer-centric approach translates into the provision of advanced import air freight services, designed to cater to a spectrum of requirements.
With a proven track record spanning over 35 years, CargoMaster has solidified its position as one of Australia's most trusted providers of international air freight services. The company excels in orchestrating prompt and efficient transportation of both domestic and international air cargo. This expertise extends across a range of delivery options, including overnight and same-day international air freight services targeting diverse destinations across Australia. Notably, CargoMaster is adept at handling various types of air cargo, even including large-scale domestic air cargo projects. Regardless of the challenge, whether it involves navigating remote locations or mine sites, CargoMaster's extensive international air freight network ensures timely and accurate deliveries that consistently surpass expectations.
With an unwavering commitment to secure, punctual, and reliable international air freight transportation, CargoMaster stands as a symbol of excellence within the industry. This commitment is fortified by the company's diverse portfolio of services, which encompass dedicated freighter aircraft as well as commercial passenger jets, offering clients an array of transportation options tailored to their specific cargo needs. Supported by an unwavering dedication to excellence and customer satisfaction, CargoMaster emerges as a premier provider of international air freight services within the Australian landscape.
Indeed, international air freight plays a pivotal role in the global trade framework, facilitating the movement of goods valued in the trillions of dollars annually. This segment significantly contributes to the vast tapestry of worldwide trade, establishing connections that span vast distances. As a testament to its significance, the origins of air cargo can be traced back to the early 20th century, specifically to the year 1910, when a pioneering flight successfully transported silk over a brief journey in the United States.
In the Australian context, the composition of international air freight distribution is noteworthy. A substantial portion, approximately 60%, traverses the skies within the cargo holds of commercial passenger aircraft, while the remaining 40% is efficiently managed by dedicated freighter aircraft, underscoring the dynamic interplay between various logistical mechanisms.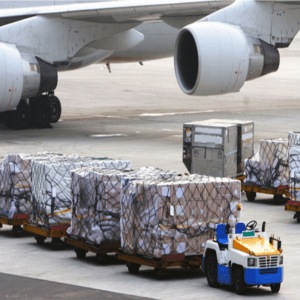 CargoMaster embodies specialised expertise in the realm of international air freight, offering an array of services that seamlessly cater to the diverse needs of its clientele. This prowess is driven by strategic collaborations with reliable air linehaul operators, ensuring the secure transit of international air freight. The array of services available ranges from swift same-day and overnight international air freight shipments to bulk air freight options, each tailored to cater to the unique demands of an array of industries.
CargoMaster's journey in the realm of international air freight is a story marked by excellence and adaptability. Through an extensive network, strategic partnerships, and an unwavering commitment to precision, CargoMaster has effectively solidified its reputation as a trailblazer in the field, ensuring the ongoing evolution and success of international air freight in the modern era.
Why CargoMaster?
Comprehensive Solutions from CargoMaster: In the dynamic arena of domestic air cargo, CargoMaster takes the lead by providing an extensive suite of international air freight services spanning Australia. Our network of dependable freight forwarders and specialised providers ensures the secure and swift delivery of time-sensitive items. From small parcels to oversized shipments, our dedicated team is fully equipped to manage a diverse range of international air freight requirements. Experience the convenience of round-the-clock door-to-door service by calling 1300 767 136.
Time and Money Savings with CargoMaster: With the flourishing landscape of online retail and e-commerce, the demand for efficient international air freight services has surged. CargoMaster rises to the challenge, delivering swift and dependable transportation solutions for your goods. Our comprehensive service range includes same-day international air cargo coverage across Australia, catering to various industries, including mining, construction, medical, exhibitions, and more. With strategically positioned bonded warehouses and representative offices in key cities like Sydney, Melbourne, Brisbane, Perth, Adelaide, and Darwin, we ensure rapid pick-up and dispatch of your urgent international air cargo. Rely on CargoMaster for your interstate international air freight needs, as well as 24/7 air cargo charter operations. Our extensive experience and expertise extend to deliveries in regional and remote locations, including mine sites.
Effortless International Air Freight with CargoMaster: For seamless and expedited transportation of your international air cargo, follow these simple steps. Clearly label each consignment, numbering multiple pieces if necessary. Prioritise proper packaging to ensure cleanliness and security. Should you require packaging guidance or assistance with any aspect of international air cargo transportation, our team is readily available to provide free consultations. Count on CargoMaster's expertise to ensure the swift and cost-effective arrival of your cargo, drawing on over three decades of meticulous handling of international air freight.
CargoMaster's Customised Solutions: CargoMaster excels in providing personalised international air freight solutions to suit your unique needs. Our expertise extends to heavy international air freight transport to nearly any Australian location with a suitable runway. We offer options for same-day and overnight international air freight, seamlessly connecting door-to-door and airport-to-airport operations. Benefit from flexible collection times, including weekends, facilitated by our tail lift trucks capable of handling pallet loads weighing up to 1 ton. For shipments weighing 100kg and above that are larger, heavier, or bulkier, we arrange upliftment on nightly freighter aircraft, ensuring round-the-clock priority international air freight services across Australia.
Trust the Professionals at CargoMaster: In the realm of international air freight, CargoMaster sets the benchmark. A significant portion of Australia's international air cargo is entrusted to our esteemed air freight companies, utilising the cargo holds of commercial passenger jets for transportation. By teaming up with CargoMaster, you gain access to a wealth of industry insights and a network of reliable partners, guaranteeing the efficient and secure delivery of your cargo to its intended destination. Witness the Difference with CargoMaster: Discover the advantages of CargoMaster's expertise by calling 1300 767 136. Place your trust in Australia's premier international air freight specialists and seize unparalleled benefits in terms of time and cost savings.
The expertise of CargoMaster extends to proficiently handling heavy international air freight transport to diverse Pacific Islands destinations. This seamless facilitation is made possible by accommodating runways designed to handle substantial cargo loads, ensuring efficient delivery. Seize the convenience of swift, same-day, and overnight international air cargo services that span both door-to-door and airport-to-airport connections. CargoMaster guarantees punctual collections, even on weekends, facilitated by tail lift trucks capable of efficiently managing pallet loads weighing up to 1 ton.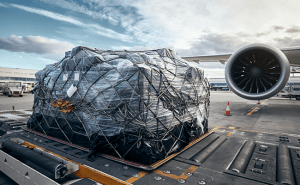 CargoMaster excels in managing larger shipments, particularly those exceeding 100kg. In these cases, tailored solutions are employed to cater to larger, bulkier, or heavier cargo. Such cargo is uplifted on nightly freighter aircraft, guaranteeing unceasing 24/7 priority international air freight services across Australia. CargoMaster's commitment to priority services is unwavering, offering consistent and dependable delivery services throughout Australia that operate around the clock.
CargoMaster's proficiency in Pacific Islands air freight is evident in its seamless management of heavy international air freight transportation to a variety of Pacific Islands destinations. The company's familiarity with runways suitable for handling substantial cargo loads ensures smooth and efficient delivery. Experience the convenience of efficient same-day and overnight international air cargo services, whether you require door-to-door or airport-to-airport connectivity. CargoMaster prioritises timely collections, including weekends, and employs tail lift trucks equipped to handle pallet loads weighing up to 1 ton.
Unlock heightened efficiency with CargoMaster as your partner. With a storied history spanning over 35 years, CargoMaster is your trusted ally in international air freight services. Benefit from innovative solutions, swift deliveries, and secure transportation.
Air Freight Additional Information
Exploring Air Freight Dynamics: Unraveling the Impact of Volumetric Weight on Air Cargo Expenses
Within the realm of air freight, the charges levied are contingent upon the higher value between the tangible weight of items and their volumetric weight. This principle underscores a unique facet wherein, although a ton of feathers and a ton of bricks carry equivalent weight, feathers occupy considerably more space within the cargo hold. Consequently, the cost associated with transporting feathers is determined based on their volumetric weight. The process of gauging the volumetric weight of your consignment is straightforward.
Calculation of Volumetric Weight: Length x Width x Height x 200
By employing the aforementioned formula, you can ascertain the volumetric weight of your cargo. The pertinent charges will be computed based on the weight that holds greater magnitude—whether it pertains to the volumetric weight or the actual weight of the merchandise.
Preparation for Air Freight
Ensuring a Seamless and Secure Air Freight Expedition with CargoMaster
Thorough preparation of your air freight prior to dispatch stands as a pivotal step in guaranteeing a smooth and secure journey with CargoMaster. To facilitate efficient handling and safeguard your cargo from potential harm, it is imperative to possess a clear understanding of the nature of the goods intended for transportation. The following guidelines should be heeded to achieve utmost efficiency and uphold the integrity of your air cargo:
Understanding Air Freight Risks
Avoid the utilization of inadequate packaging that could result in shifting and puncturing. Ineffectual packaging exposes your cargo to potential punctures and other forms of damage. Safeguard your contents from compression forces that may arise during stacking, shocks, vibrations, or tie-down procedures. Effective packaging should possess the resilience necessary to endure drops and impacts encountered during handling processes.
Recommended Materials for Air Freight Packaging
Corrugated Fiberboard Boxes Opt for robust boxes to prevent compression along the edges. Take into account the potential reduction in strength over time, particularly in high-humidity environments. Single-use packages may be suitable, although they might lack the durability requisite for multiple journeys.
Wooden Packaging for Air Freight
Augment strength by incorporating interlocking corners and diagonal braces. Refrain from placing fasteners in the end grain of wood to uphold resistance. Limit knots to a maximum of 30% of the surface area and avoid situating fasteners within knots.
Air Freight Pallets
Select pallets capable of accommodating shipments without any overhang. Abstain from using damaged pallets or those featuring protruding fasteners. Ensure that pallets possess a satisfactory floor-bearing load capacity.
By adhering to these guidelines and implementing appropriate cushioning techniques, you can ensure the safety and security of your international shipments while capitalizing on CargoMaster's air freight services.
Air Freight Company Trusted Partners
Qantas Freight, Air New Zealand Cargo, CargoMaster, Toll Priority, DHL, FedEx, Team Global Express
Questions Callers Ask About Air Freight
How much is air freight per kg?
The cost of air freight per kilogram varies depending on factors such as the type of goods, the route, and the service level chosen. For specific pricing, it's recommended to contact CargoMaster for a quote.
How much does it cost to send air freight?
The cost to send air freight depends on several variables including the weight and dimensions of the cargo, the origin and destination, the chosen service level, and any additional services required. To get an accurate cost estimate, reach out to CargoMaster for a quote.
How do I send air freight from Australia?
Obtain a Quote: Provide details about your shipment, including weight, dimensions, origin, and destination, to get a cost estimate for the air freight service.
Prepare Documentation: Complete any required paperwork such as a bill of lading, commercial invoice, and any customs documentation.
Packaging: Properly package your goods to ensure they are secure and protected during transit.
Booking and Pickup: Coordinate with the air freight provider to book the shipment and arrange for pickup of the cargo.
Customs Clearance: Ensure all necessary customs declarations and clearances are prepared for the destination country.
Shipment Tracking: Utilise any tracking services provided by the air freight company to monitor the progress of your shipment.
Is sea freight cheaper than air freight?
The simple answer is yes, sea freight is cheaper than air freight in general terms. There may be special, specific instances were sea freight is more expensive for one reason or another, but 98% of the time sea freight will be cheaper.
What are Air Freight Services?
Air Freight Services is a broad description of transportation services by air. CargoMaster offers a broad range of air freight services, including, Same Day Air Freight, Overnight Air Freight, Heavy Air Freight, Air Freight Charter, International Air Freight and Heavy Lift Air Freight Services.
How much more expensive is air freight?
Air freight is substantially more expensive than sea freight however keep in mind your cargo travels more quickly and air freight is a better way to transport valuable and fragile goods.
Addition Information (Click the +/- plus/minus symbols to expand/collapse)
[contact-form-7 id="108″ title="REQUEST A QUOTE NOW!"]