International Air Freight
Pacific Islands

Pacific Islands Air Freight Specialists
35 Years Experience, All Day, Every day, 24/7
One Of Australia's Most Experienced Air Freight Companies
Bridging Continents: CargoMaster's International Air Freight from Australia to the Pacific Islands
In the vast expanse of the Pacific Ocean lies an intricate network of islands, each brimming with its unique cultural tapestry and economic aspirations. CargoMaster's International Air Freight services serve as the linchpin connecting Australia to the Pacific Islands, fostering a seamless trade relationship. This narrative unravels the essence of CargoMaster's contribution, focusing on the movement of goods, the towns and cities involved, and the significance of this pivotal trade endeavor.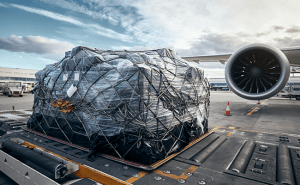 CargoMaster plays a pivotal role in exporting an array of air freight commodities from Australia to the Pacific Islands. This diverse spectrum includes mine site spare parts, construction machinery, medical equipment, electronics, heavy machinery spare parts, ships' spares, and even shop fittings and tiles. The precision and expertise of CargoMaster ensure that these goods traverse the vast expanse of the Pacific Ocean with utmost efficiency and reliability.
Specific islands, towns, and cities are integral to this trade narrative. Nadi International Airport in Fiji serves as a vital gateway for international air freight, facilitating the seamless movement of cargo between Australia and the Pacific Islands. CargoMaster's streamlined operations ensure that the connection between continents is maintained smoothly, fostering an unbroken supply chain.
The significance of CargoMaster's role extends beyond logistics; it is about empowerment. For instance, Port Moresby, the bustling capital of Papua New Guinea, thrives on the importation of vital goods like medical equipment and machinery. CargoMaster's commitment to timely air freight ensures that Papua New Guinea's healthcare system and industries continue to flourish, underpinning the nation's growth.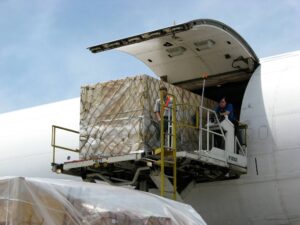 Moving to the Solomon Islands, where Honiara stands as the principal town, CargoMaster's expertise shines as it facilitates the transportation of construction machinery and heavy machinery spare parts. The smooth delivery of these goods aids in driving infrastructure development and bolstering local industries, ultimately contributing to the islands' progress.
In Vanuatu, the Port Vila hub benefits immensely from CargoMaster's services, ensuring the swift delivery of electronics and ships' spares. These vital components power the islands' maritime and technological sectors, illustrating CargoMaster's role in fortifying trade connections on multiple fronts.
The seamless integration of Australia and the Pacific Islands through CargoMaster's air freight services amplifies the resilience of these nations. With its swift and reliable transport, CargoMaster empowers industries, drives economic development, and cultivates collaboration between these distant yet interdependent realms.
CargoMaster's International Air Freight services are an integral conduit bridging Australia and the Pacific Islands. Through its precision, efficiency, and dedication, CargoMaster contributes to the growth and prosperity of these islands. The trade relationship between Australia and the Pacific Islands is cemented by CargoMaster's commitment to seamless air freight operations, fostering a connection that transcends geography and time zones.
Contact 1300 767 136 immediately to converse with a member of our proficient team and encounter the advantages of our air freight solutions firsthand!
Types of Air Freight Services Available
Air Freight Charter: Learn more about the first-rate service offered by CargoMaster, which specialises in delivering urgent air freight charter solutions to and from any Pacific Islands destination with a sufficient runway. Whether you have high-value cargo requiring improved security, time-sensitive shipments, large and awkward items, delicate freight requiring expert handling, or pressing delivery dates, our air freight charter offers the right alternative to maximise both your time and budget. CargoMaster has been crucial in transporting essential supplies to disaster-stricken areas thanks to its vast selection of planes that are available countrywide. In all of the Pacific Islands, we offer our services to public and private organisations as well as municipal and business authorities. We handle a variety of freight categories with great care and effectiveness, ranging from document-packed boxes to priceless palletised cargo.
Same Day Air Freight: CargoMaster provides same-day air freight services in the Pacific Islands that are targeted to your urgent demands because we recognise the importance of fast deliveries. Due to size and weight limitations, this service, which is mostly provided by passenger aircraft, is best suited for relatively tiny things. A lot of the time, dedicated road vehicles are used for seamless transit in distant areas or places without airports or runways. Pieces weighing 50kg or less are typically accepted for same-day air freight. Contact CargoMaster for detailed information on our dependable and efficient same-day air freight services in the Pacific Islands.
Overnight Air Freight: Take advantage of CargoMaster's overnight air freight services to conveniently connect a variety of Pacific Island destinations. We can handle heavier and larger cargo shipments by making use of our wide freighter network. For overnight air freight, wide-body aircraft are available on several routes, including those from Fiji to Samoa and Tonga. In order to guarantee on-time delivery, we advise scheduling collection or storage of your shipments by 17:00 local time in major cities, with typical deliveries finished by 11:00 local time the following morning. Take advantage of our overnight air freight services to easily and dependably transport your cargo throughout the Pacific Islands in a safe and timely manner.
Consider using CargoMaster's air freight solutions because of their efficiency and speed. Call us at 1300 767 136 to take advantage of our timely services and guarantee the safe delivery of your priceless goods.
Cost Of Air Freight
Understanding Volumetric Weight Calculation for Air Freight
In air freight, charges are based on the actual weight of the goods or the volumetric weight, whichever is greater. This means that even if a ton of feathers weighs the same as a ton of bricks, the feathers would occupy more space in the cargo hold and be charged based on their volumetric weight. Calculating the volumetric weight of your shipment is simple:
Volumetric Weight Formula: Length x Width x Height x 200
By applying the above formula, you can determine the volumetric weight of your cargo. The charges will be calculated based on whichever weight is greater—either the volumetric weight or the actual weight of the goods.
Preparing Air Freight
With CargoMaster, fast and secure air freight is ensured.
To ensure a smooth and secure travel with CargoMaster, your air freight must be properly prepared before being submitted for transportation. It is essential to identify the sort of products you are transporting in order to assist efficient handling and safeguard your cargo from harm. To achieve maximum effectiveness and safeguard the integrity of your air cargo, keep the following recommendations in mind:
Understanding of Air Freight Risks
Avoid using shoddy packaging, which could cause shifting and punctures.
Your cargo is more subject to piercings and other types of damage with inadequate packaging.
Prevent compression forces from occurring during stacking, shocks, vibrations, or tie-down techniques.
When being handled, drops and impacts must be withstood by proper packaging.
Recommendations for Air Freight Shipment Packaging
Fiberboard Corrugated Boxes
To prevent compression towards the edges, use sturdy boxes.
Consider the possibility of strength deterioration with time, especially in situations with high humidity.
Instead of employing multi-use containers, think about using single-use ones instead.
Air freight packaging made of wood
Include diagonal braces and connecting corners to increase strength.
To maintain resistance, avoid fastening wood along the end grain.
Limit knots to no more than 30% of the surface area, and avoid putting fasteners inside knots.
Palletised Air Freight
Pick pallets that won't cause cargo to hang over.
Pallets that are broken or have fasteners sticking out should not be used.
Make sure that the floor-bearing load capability of the pallets is enough.
When using CargoMaster's air freight services, you can ensure the safety and security of your international shipments by following these rules and using the appropriate cushioning procedures.
Questions Callers Have About Air Freight
How much does air freight to the Pacific Islands cost per kilogram?
The destination, size, and weight of your shipment all affect the price of air freight per kilogram. Contact CargoMaster for a customised analysis and affordable air freight rates per kilogram to the Pacific Islands. We will examine your shipment's categorisation and give you the pertinent details. For information on air freight prices to the Pacific Islands, contact us.
What kinds of cargo are you flying to the Pacific Islands?
CargoMaster manages a wide variety of air freight to the Pacific Islands, including machinery, medical equipment, ship supplies, mining equipment, pallets, crates, construction equipment, industrial equipment, shop fittings, lights, signage, tiles, and much more. Get an estimate from us for air freight to or from the Pacific Islands. Contact us for any of your Pacific Islands air freight requirements.
Which services does CargoMaster provide for the Pacific Islands?
To the Pacific Islands, CargoMaster offers a wide range of specialised transportation services. We offer specialised solutions for your air freight requirements to the Pacific Islands and cater to a variety of special needs. You may rely on CargoMaster for trustworthy and effective services. Call us right away for further details.
Do you provide door-to-door air freight service to the Pacific Islands?
Certainly! We offer 24/7 door-to-door or airport-to-airport air freight services to almost everywhere in the Pacific Islands. With CargoMaster, enjoy the convenience of seamless transit. For the most affordable air freight prices to the Pacific Islands, get in touch with us.
How frequently are there air freight trips to the Pacific Islands?
Regular air freight service to the Pacific Islands ensures prompt delivery of your shipment. To meet your demands, CargoMaster offers regular and dependable flight schedules. Call us right away for further details.
Additional Information
Air Freight Company Trusted Partners
Air New Zealand, Qantas Freight, CargoMaster, Toll Priority, DHL, FedEx, Team Global Express
Addition Information (Click the +/- plus/minus symbols to expand/collapse)



Nationwide CargoMaster




Door To Door Air Cargo World-Wide




Air Cargo Charter Services Available




Australia Wide Same Day Air Cargo


Call Now: 1300 767 136